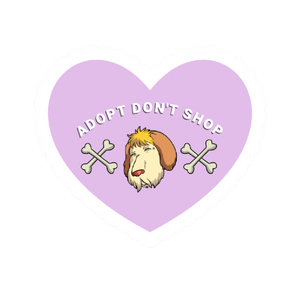 Inspired by the amazing Howl's Moving Castle movie and continuing with our Ghibli collection, we created our own twist on our favorite Ghibli pet!
Adopt Don't Shop is a common phrase used to promote adopting animals instead of purchasing them from a breeder (unless needed for service)!
- Water resistant 
- Perfect for water bottles, laptops, notebooks, etc.
- 3x3 inches