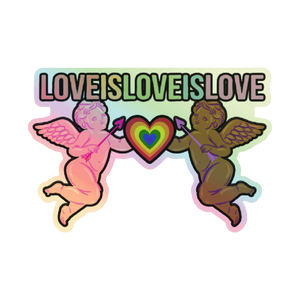 We have been sitting on this design for over a year now and it is finally here!
This holographic sticker showcasing your support for the LGBTQIA+ community.
We believe here at Vegan Girl Gang that it is important to support ALL marginalized communities in order to align with our intersectional approach to veganism!
- Water resistant 
- Perfect for water bottles, laptops, notebooks, etc.
- approx. 3x2 inches